一般社団法人 日本スクエアダンス協会
Welcome to the Japan Square Dance Association (JSDA) website.
The Association has a minimal number of English pages.
If you wish to view the pages in Japanese, please view them in your native language. In that case, we recommend you use a browser extension.
To set up Translator in your web browser, follow the instructions below:
https://www.deepl.com/en/translator
click on the "three dots (…)" in the upper right corner of your browser
click on "Extensions"
click on "Manage extensions"
select "Google Translate" or "DeepL Translator".
I suggest "DeepL Translator".
set the translation language
Japan Square Dance Association works to form circles for fun and joy through spread and expansion of square dance activities for lifelong sport and recreation.
SUQARE DANCE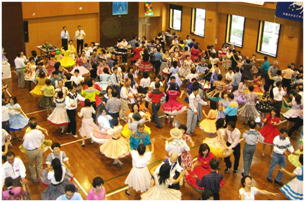 ROUND DANCE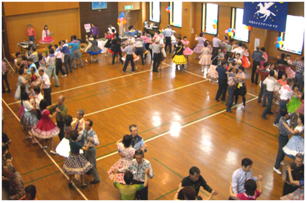 HOT TOPICS